DEIN STELLPLATZ IS YOUR SPECIALIST FOR PARKING AT BERLIN BRANDENBURG AIRPORT BER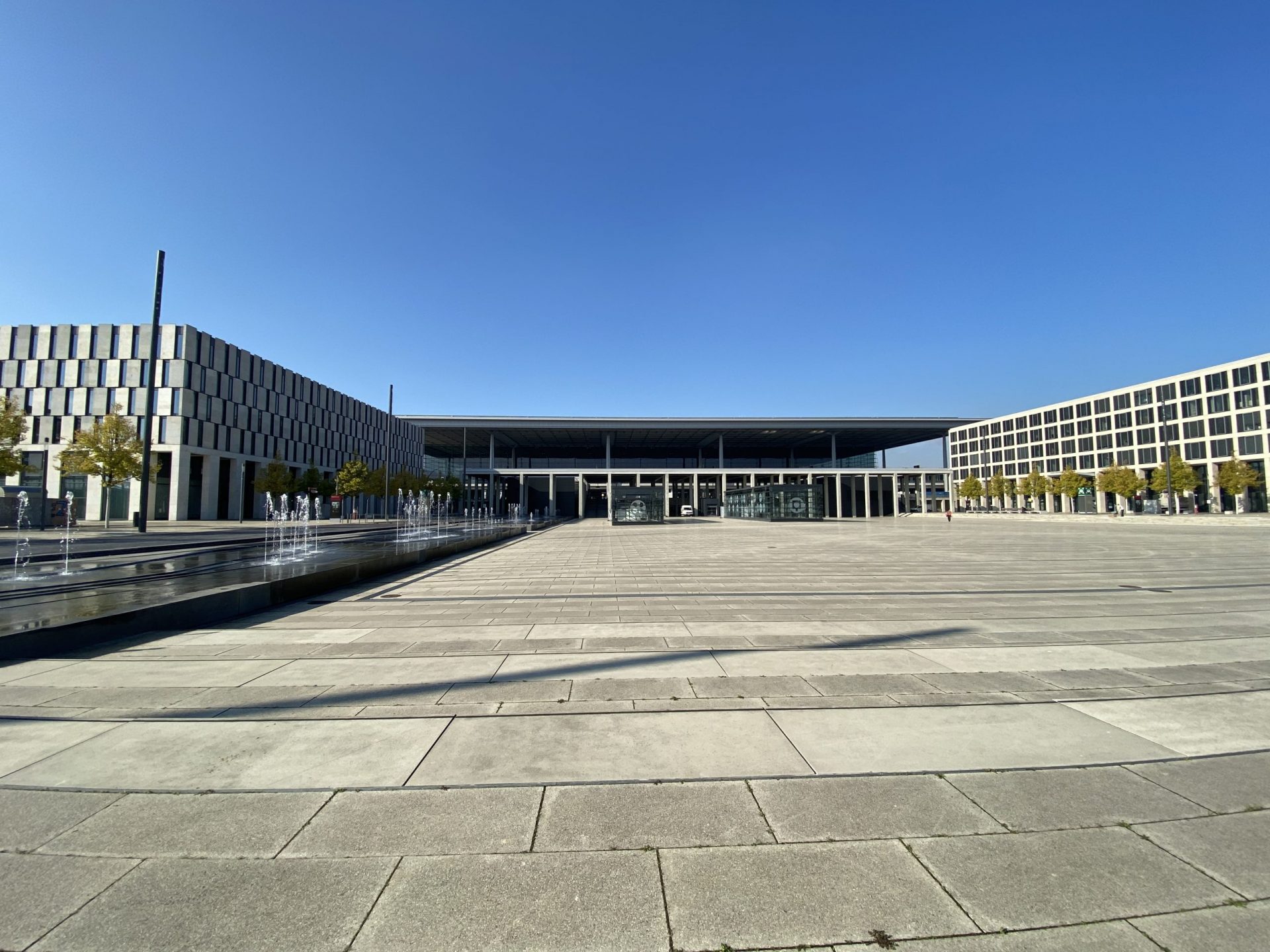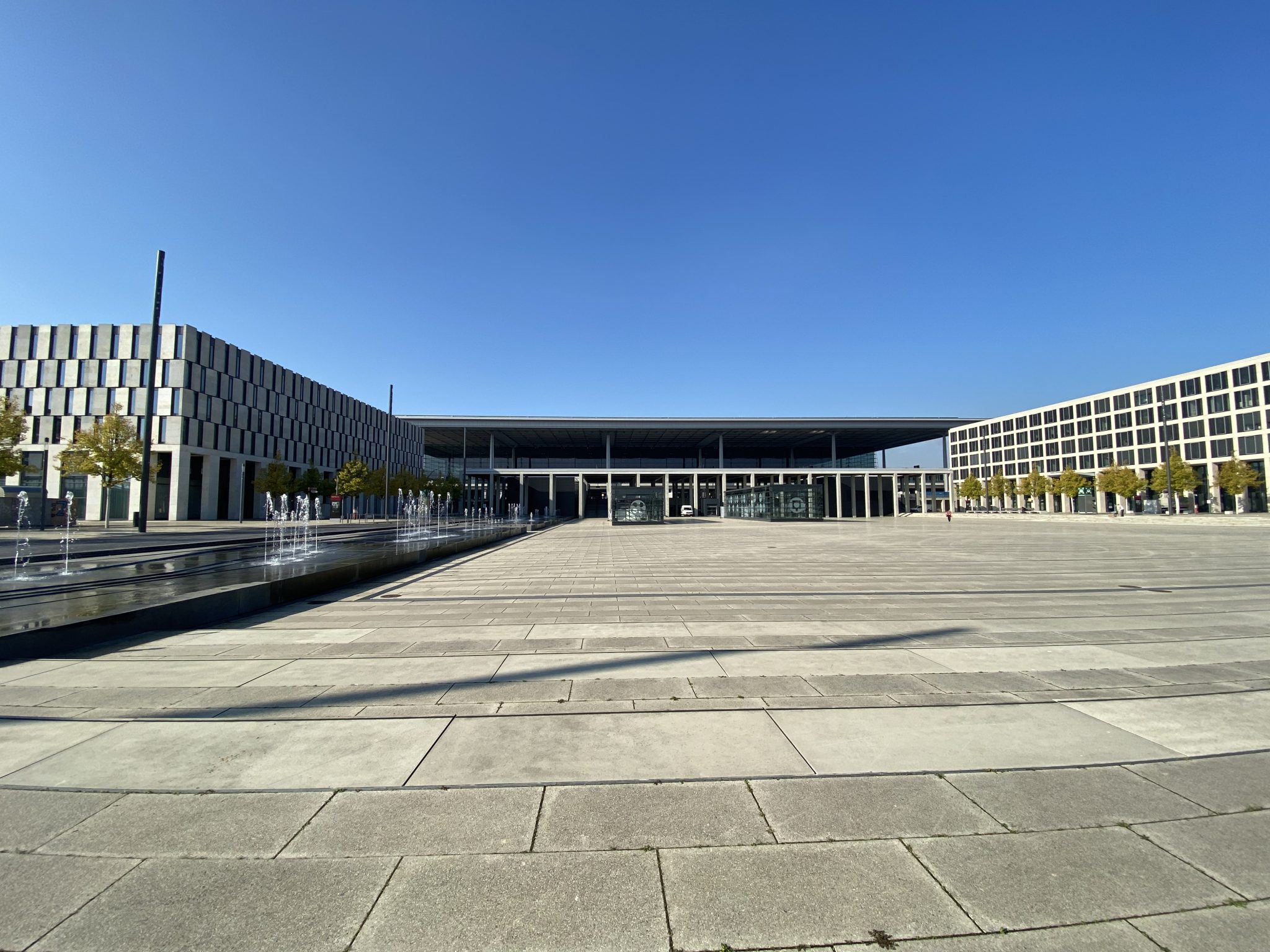 We accompany you from the beginning with a special feeling: the confident conviction to have a good journey and also a good partner by your side where you park with individual comfort also when you´re far away. That is what counts in holidays a free head for nice experiences. We are in a way near you – so you can let go of everyday life. Your personal parking experience is our top priority. Combined with a particularly versatile range of services. You can be sure: we've thought of everything so that your parking lot at the airport is within easy reach – and stay also attractively priced.
The range of our offer is inspiring and comprehensive at the same time. Whether you want to use the free shuttle bus at or you want to use our exclusive service, the Valet Service, at Airport Berlin Brandenburg BER. Trust the experience of Dein Stellplatz – park at Berlin Brandenburg Airport and make your personal park experience the nicest start and end of your well deserved vacation. Arrive and learn more. Come by and discover more.
Why parking at Dein Stellplatz?
Your parking space is your specialist for parking at the airport. We combine the basic values ​​of safety, reliability and kindness with interesting products for airport parking. Over 1,2 Mio. satisfied customers trust Dein Stellplatz. Parking and travel are the domain of Berlin's largest parking provider at Tegel Airport and Schönefeld. Launched in 2008 Dein Stellplatz has been a constantly growing innovative company since 2010 true to the motto: Practical. Inexpensive. Parking.
As an airport parking provider, we want you to be able to enjoy your journey in a relaxed way without worrying about your safely stored car. This applies to the booking, as well as before, during and after your trip. Book online easily from home and benefit from the experience of our experts. We offer you the suitable parking offers so that you can start your vacation relaxed.
Your advantages at Dein Stellplatz:
√ Book safely online thanks to the highest standards of data protection
√ Public liability insurance for the safety of your car
√ Over 1,2 Mio. satisfied customers
√ You have the choice – free shuttlebus or exclusive Valet Parking
√ New shuttles every 2 years to guarantee the comfort while the free shuttle transfer
√ Service hotline Monday to Friday from 8 – 20 o´clock
√ Online chat for fastest answers
√ Daily offers
√ Special rates for frequent flyers and business customers
√ Comprehensive information in our blog
√ All-in-one protection before, during and after the trip is with our all-round protection package
Your benefits of selected airport parking
This bill works: more power, more of the vacation: If you are traveling with your parking space – parking at the airport, you can count on a variety of attractive inclusive benefits. So you can save yourself concrete savings and enjoy additional benefits that are simply "priceless" in their diversity.
When planning a trip you have to think about so much things. Good that we also thought a little bit. With our products you are up to date at price and performance of parking at the airport. The selection makes parking at the airport more than attractive.
Dein Stellplatz for parking at Berlin Brandenburg airport is an exclusive partner of ICH-PARKE-BILLIGER the comparison portal for airport car parks. Here you find cheap and reliable car park providers for the airports Bremen, Dortmund, Dresden, Düsseldorf, Erfurt, Frankfurt, Frankfurt Hahn, Friedrichshafen, Hamburg, Hannover, Karlsruhe, Cologne/Bonn, Leipzig, Magdeburg, Memmingen, Munich, Münster, Nuremberg, Saarbrücken, Stuttgart, Weeze.
Dein Stellplatz – Our knowledge. Your Parking experience.
As a customer of Dein Stellplatz you can participate in the exclusive park experience. Experience with us the variety of parking at the airport. Accompanied by our professional service staff, the parking lot at the airport becomes a special park experience thanks to the perfect organization.
A wide range of offers awaits you: Whether parking garage at Berlin Brandenburg Airport or the exclusive Valet Service – we are planning the best time of the year for you. Set yourself up for thrilling goals while your car is our guest.
Benefit from our experience!
Why parking at Dein Stellplatz and not anywhere?
We as Dein Stellplatz stand for passion and enthusiasm. We do not just want to sell the customer an airport parking lot, but rather create a "park experience".
We are more than good in what we do! Our many years of experience pays off. Our employees have been in the team for many years and each of us knows his area of ​​responsibility like the back of his hand. We are a not resting team which is always working to improve the product "Parking" to offer you as our customers a unique park experience.
Our goal is to keep one worry away from the traveler! Many do not know where to leave the car during their journey and how to get to the airport and back without stress. We take these thoughts away from our customers. We keep the car safely and guarded in our airport parking lot or in the parking garage drive our customers with the free shuttle bus to the airport and pick them up there again to start the journey home. More exclusivity is offered by the valet service where the vehicle transfer takes place directly at the airport. You can book the parking space online, by phone at the service number +49 30 66 40 40 99 or by e-mail.
And with everything we do for our customers makes us UNIQUE at all!
Dein Stellplatz advance program for newsletter receivers
As a customer of Dein Stellplatz you get even more attractive benefits. For example voucher codes for your parking space booking or useful tips that will give you which are helpful tips for parking at the airport.
Apply now for our newsletter!
Any further questions? Then write us: Info@dein-stellplatz.de