We will inform you about everything you need to know about your journey, the procedure on site and what you should look out for!
Valet Parking Berlin Airport – Departure Terminal 5 
Directions directly to Berlin Airport Terminal 5!
Address: Kurzzeit Parkplatz P52, Flughafen, Schönefeld
Contact shuttle driver: +49 157 – 713 21 861
ServiceCall: +49 30 – 66 40 40 99
Contact E-Mail: info@dein-stellplatz.de
Arrival information
Arrival is directly to Airport Schönefeld/BER Terminal 5! Meeting point for handing over the car is at a short-term stop P52 at the entrance to the main terminal L. For a smooth run please call the shuttledriver 20 minutes before your arrive at the airport.
Use the GoogleMaps route planner, which will lead you directly to our meeting point at Berlin Airport Terminal 5:
Arrived at the airport
Our employee will meet you at Berlin BER Airport in the short-term parking lot. Call him again if you can't find him directly. He will be happy to help you.
For mutual assurance, a handover protocol is prepared together. Our employee then parks the car at the booked location.
Here you can see how our meeting point at Berlin Airport Terminal 5 looks like: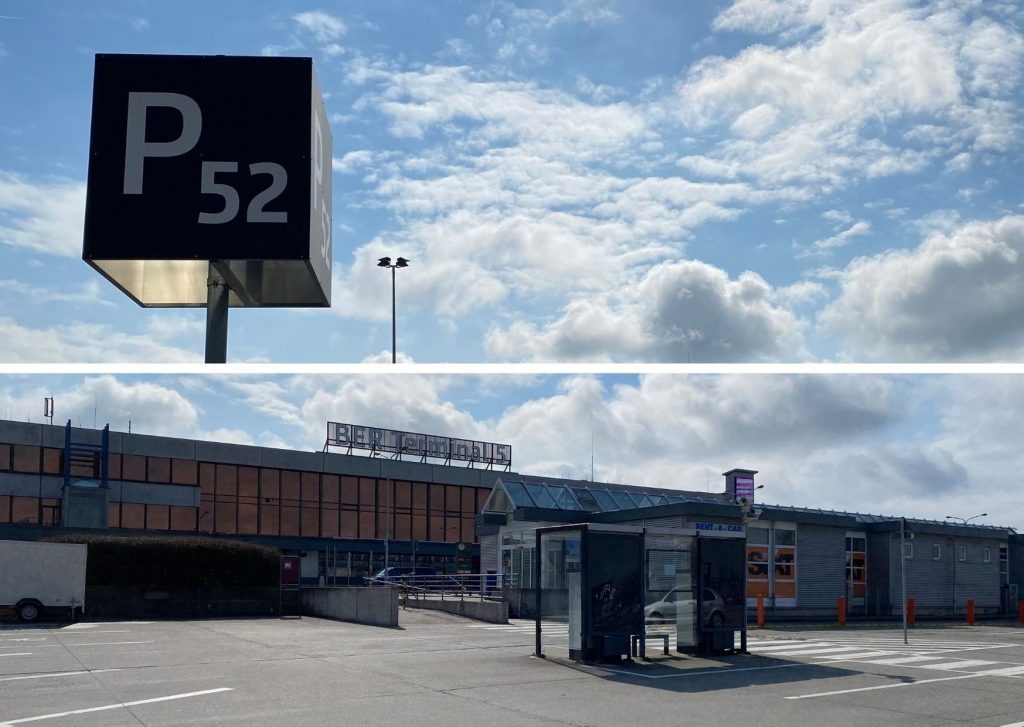 More info
Arrival on time:
The arrival time you specify at the airport is binding! We plan to hand over the vehicle at this time. In any case, please call the cell phone number and announce your arrival, so that our employee can be ready for you. We ask you to announce delays in time, otherwise no smooth handover can be guaranteed. For the case of delay we refer to our General Terms and Conditions!
Congestion and traffic:
ATTENTION: Due to several construction works on the streets of Berlin, traffic disruptions are to be expected. You can find the latest traffic news here: https://viz.berlin.de/
Payment on the spot:
Please note that only cash payment in € is possible on the day of arrival!