We will inform you about everything you need to know about the trip, the procedure on site, the place of collection and what you should pay attention to!
Vehicle return directly at Berlin Airport Terminal 5!
Contact shuttle driver: +49 157 713 21 861
ServiceCall: +49 30 66 40 40 99
Email contact: info@dein-stellplatz.de
MEETING POINT AIRPORT TERMINAL 5
We will drop off your vehicle at the same place at the airport where we picked it up when you arrived.
Meeting point Terminal 5: Short-term parking lot P52 directly in front of Terminal 5
Call the shuttle driver when you are at the baggage carousel
Contact shuttle driver: +49 157 713 21 861
Go with your luggage to the short-term parking lot P52 directly in front of Terminal 5.
Here you can see what our meeting point at BER Terminal 5 airport looks like: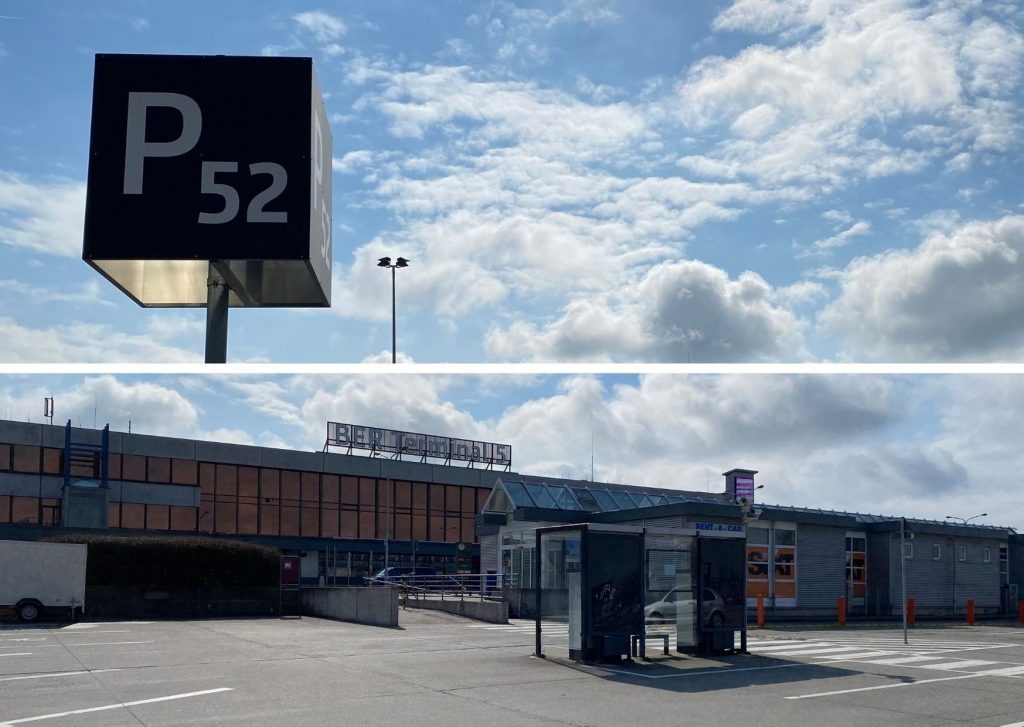 Use the GoogleMaps search engine that will take you directly to our meeting point at Berlin Airport Terminal 5:
GENERAL INFORMATION
So that you can return relaxed, we have prepared a summary of the most important information for you.
Please check if the time and flight number for your return journey is still valid. If not, you can conveniently reply to us via email and we will adjust your pickup.
Changes in landing times are indicated by the flight number on the airport status display.
For changes with short notice, in case of flight cancellation or flight rebooking, please contact the driver well in advance on the mobile number provided in your departure email.
AFTER ARRIVAL
Please switch on your cell phone directly after arrival, so that we can reach you in case of queries.
For a smooth process, a short call to the shuttle bus cell phone number is required as soon as you are standing at the baggage carousel. If you are traveling without luggage, please call immediately after landing.
Once you arrive at the meeting point, look for your car. If you do not see it immediately, please call your shuttle driver on the known cell phone number, so you can quickly find each other.
FURTHER INFORMATION
Payment on site:
Please note that only cash payment is possible on the day of departure!